Xander's Reasons / Jenna's Reasons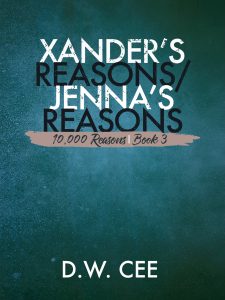 Coming very soon for some and already here for those outside of the US and Canada. This is my favorite of the four books. Your answers will be answered (I hope).
As always, I value your opinions. Let me know what you think via emails, FB, or Twitter. Send me your screenshots for a Book 4 teaser. Enjoy!
Nook & Smashwords should be available by tonight, I hope.