What's Happening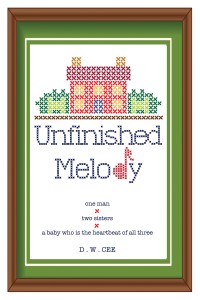 Hello Ladies! How have you all been doing?
My life is the usual with a little work, a lot of driving the kids around, a little vacation planning, and a lot of writing. I'm 20,000+ words into Unfinished Melody and liking where it's headed. I've changed directions in the style of writing, and the book has more depth because of it. When you read it, I think you'll like the way it's done. It's definitely something different.
In addition to Unfinished Melody, my mind has been consumed with the idea of another blog. I so would like to do another one, but the time I put into sending out two blogs a week stops me. I thought about possibly doing only one blog a week. I've thought about sending out a month's worth of blogs at a time. I'm undecided and I've yet to start writing. Usually, the blogs begin the first week of December…oh, I don't know! Perhaps you can try and convince me.
In any case, at some point soon, I'll post another teaser on the Soon-to-be-Reids sections of my webpage. I don't have a release date for this one. I'll probably end up surprising you one day and releasing the book without any announcements. 🙂
My entire weekend will be spent between a softball tourney and a golf tourney. I hope your weekend is more relaxing!