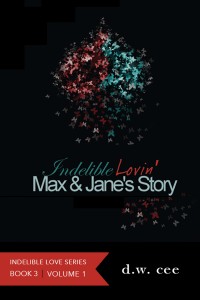 My biggest guilty pleasure in life is reading Regency romance novels. You know the ones with the embarrassing book covers (front and back) where the woman has the long wavy hair that flows down to her empire-waisted dress, showing off her scandalously low décolletage, while the buff Fabio-looking guy has his shirt unbuttoned and is caressing her from behind? Every book title has a Duke or an Earl in it, along with words like "his wicked ways," or "how to marry" or "the pleasures of". Yes, I am one of those women who cannot get enough of the lofty Duke dallying with the scullery maid, but eventually finding true love with a high-spirited Lady, or the Viscount who falls in love with the high-born, but poor daughter of a Baron. I love reading the traditional Regency romance with the fine historical details, as well as the Regency historical romance that includes more love, more drama, and more sex. They're all delicious in my book (I seem to be rolling with the puns these days :P).
Well, I don't know how this happened, but somehow I was transported back to the 1800's as soon as I left our San Francisco office and stepped into the Madame Claudine's Dress Shoppe – Your Modiste of Choice.
"What is this place?" I marveled, touching all the gowns, hats, gloves, fans, and parasols.
"I told you. A dress, a tux, and carriage and horses. Go pick out the dress you want to wear tonight."
"What's tonight?"
"Why, Lady Jane. Don't you know? Tonight is Le Beau Monde Ton Ball, at Almack's," the shopkeeper told me. How'd this gal know my name? "It's a masquerade ball, so don't forget to pick out your dominos," she addressed the both of us.
"Donovan. What is going on? Why do I feel like a character in a Regency romance novel?"
"Your 'Gimpy,' as you call him, purchased tickets to this ball and he told me to bring you. There's a surprise waiting for you there. Everything you borrow and use is compliments of Sir Ascot, so borrow away."
"You're being serious? I'm going to a real, pretend ton ball?"
"Yes, Lady Jane. Now go pick out your dress," he commanded.
"I think the ice blue cambric gown would suit nicely with those fiery blue eyes, Lady Jane." The modiste of the shop came out in full Regency regalia. She had on a gorgeous muslin morning dress and spoke like a member of the ton – though in actuality, no modiste could be considered part of the upper class.
"Why Lady Jane, I think you would look exquisite in that dress," Donovan winked.
"I think I might go for the cyprian look." La modiste looked horrified. "I think she's about to suffer an apoplexy," I whispered.
"I'm going to be in a fit of apoplexy myself if I have to wear these tight breeches." He was holding up a pair of buckskin pants that looked a tad bit slim and fitting.
"Those skin-tight breeches are hot. You'd look quite the dandy, Donovan, Earl of Los Angeles. Beau Brummel, watch out!" I laughed. "Just make sure nobody gets you hot, if you know what I mean, or else, we will all know what you mean." I laughed even harder. "There's no room for error in those pants."
"Move along, doxy, before you get what's coming to you and I put a hand to your backside."
"Did you really say that? Oh my gosh, that was so funny. Where'd you learn that?"
He rolled his eyes at me. "I have four sisters. They loved this Jane Austen kind of stuff and read it to me regardless of my willing participation. I don't know what you girls find so fascinating about this era. We had those embarrassing novels all around the house. My mom loved them, too."
"Ok, Beau. Let's pick our outfits and get to the ball."
Our hackney dropped us off at the apartment and we proceeded to get dressed (in separate rooms, of course). I could see why Regency ladies all required a lady's maid. It wasn't easy putting on evening gowns without help. The drawers came first, then the chemise, then a tight corset over the chemise. The blue gown had so many buttons on the back starting from my rear end, I had to button up as many buttons as possible and step into my dress before asking Donovan for help with the rest of the buttons. As for my hairdo, there was no way I'd be able to do one of those ringlet coifs starting from the top of my head, so I left my hair down, but half tied back. For an era where men and woman didn't touch each other bare-skinned before marriage, the neckline, or more fashionably called, décolletage, was deep and plunging. Thank goodness I had somewhat of a chest to keep the dress up.
"I need help." I stopped dead when I saw Donovan in his evening breeches, (which were not as tight as I thought they'd be…shucks?!?), a perfectly starched shirt, cravat, waist coat, tail coat, evening dress shoes, and a great coat. He even had a watch fob. He looked devastatingly handsome!
"Aren't you a vision in blue."
"Uh…um…" I was a bit tongue-tied.
"Is it my outfit that's put you at sixes and sevens or is it the quizzing glass?" I busted out laughing when he put the quizzing glass up to his right eye. He looked like a modern day Mr. Darcy. Sigh…
"I need help," I said, turning around.
"Why you, trollop, you. Are you asking me to button…or unbutton…?"
As soon as his hand touched my body, I felt that spark between us that shouldn't be. This was wrong. I had to have a talk with him. The friendly flirting had gone too far, and I was being a trollop.
"Let's talk." I faced him, serious in my demeanor.
"Not now, Lady Jane…I know the inevitable…just give me tonight…" was all he said as he turned me around and buttoned up the rest of my dress.
I suddenly felt bereft. All joking aside, Donovan was a dear friend and a one-time, long-time "love" of mine. After tonight, I knew I'd have to let go completely, and he, too would let go of me. Sigh, again!
Carriages lined the block and waited their turn in front of the stately mansion in Pacific Heights. A cotillion dance was already in play when we stopped at the top of a double curved staircase. We were announced by the butler as Lady Jane and Earl Donovan to the crowd. The ball was a crush, as the old English would call it, with hundreds of people crowding the ballroom, sipping champagne, dancing, and telling Banbury tales to one another. Le Beau Monde Ton Ball was magnificent. The earl and I visited the card room where ladies played whist and piquet. We tried our hand at vingt-et-un in the men's card room but had no luck winning a pound or a shilling.
"Come, I think your surprise is here." Donovan put my gloved hand in the crook of his arm and led me out of the card room.
The entire ballroom was in a tizzy, excited about the newest arrival. I looked up to the top of the staircase as the butler was announcing Almack's Patroness, Countess Estelle Cowper Reid – my grandmother‼!
I ran to her as soon as she got safely down the steps. "Gram! When did you get to America, and what are you doing here?"
"Hello, Sweetheart! I just got in yesterday. I was going to go straight to LA but Roland told me you'd be in San Francisco so we thought it'd be fun to see you at this Ball. Isn't it marvelous?"
Hugging her, I answered, "I'm so happy to see you. You've been gone too long. Didn't you miss us?"
"Of course I missed you and the family, but it's James and Ellie I missed most. If it weren't so hard for me to go back and forth on a plane, I would've come back sooner. I've kept in touch with Emily and the twins through video chat, but it's not the same as being with them and holding them."
"You heard the big news?"
"Yes. Emily was in a state of shock when she called me from New York."
"Hello? Where's my welcome, dear Janey? I'm the one who brought you your Gram and planned this surprise."
"Hey, Gimpy. Thank you for bringing Gram back to us."
"Hello, Grandma Reid. You look as lovely as ever." Donovan bowed over my grandmother's hand, then kissed it.
"Hello Donovan. So good of you to escort my granddaughter to the ball. Are you two enjoying yourselves?"
"We are, Gram. What a hoot to be at such a spectacle."
"My lovely Estelle, I hear the instruments getting ready for a waltz. Would you care to join me in this dance?" My Gimpy still had it. Even at his age, he was the charming English gentleman.
"You silly old coot. I can't do any revolutions at my age," Gram admonished lightly.
"Come on, Estelle. Let's pretend like we're back in Paris and you'd just accepted my proposal. Let's go back to that night, before that rogue of a suitor of yours stole you from under my nose."
Gram laughed. "I think it was you who stole me from under Jerry's nose. Alright. Let's try it, but slowly."
"May I have the pleasure of this dance, Lady Jane?" Donovan graced me with the same charming ways.
"Well, I don't know, Sir. My dance card seems to be filled already, and your name is not on any of the lines."
"I shall have to usurp one of the dandy's turns. I am an earl! Who dares to challenge an earl?"
"Ah-hem!" The butler cleared his throat again for another arrival. "The Duke – Maximillian Arthur Davis!"
Max??? Where did he suddenly come from, and how did he appear in this fantasy storyline?
Waltz! Tango! Foxtrot‼!