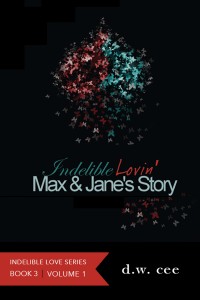 "Did you just tell me you lost your virginity to Hannah??? The girl living in your parents' house right now. The girl who hugged you back at the restaurant like you were the greatest thing since sliced bread, Hannah?"
"Yes."
"How old were you? You met Emily when you were 18 or 19, as a freshman in college."
"If you must know, Hannah and I were high school sweethearts and she and I started dating when we were 16."
"And…?"
"Gem, is this really necessary?" Max was super uncomfortable talking about his horn-dog teenage years. I was willing to wait it out the whole night to hear this story.
"Oh yeah, it's necessary, Buddy. You need to tell me all about you and Hannah."
He sighed some more. I didn't know what the big deal was. Lots of kids had sex in high school – not that I would want my high school son or daughter experimenting at that age.
"We had sex for the first time when we were in our junior year of high school."
"That's it?"
"Yeah, that's it. What else is there to say?"
"What happened to her after high school? Did you drop her for Emily?"
"No. Her family moved away to Michigan the summer before our senior year and we just grew apart. By the middle of our senior year, we broke up."
"And that's it?"
"What else do you want me to say?" Now he was sounding upset, though I had no understanding as to why.
"Alright. I'll drop it…for now. Let's get back to the party."
"Jane, I don't want you to bring up Hannah and our past relationship again, okay?"
Geez…what's got you in such a snit? "Okay," I agreed reluctantly.
Max left for the hospital, and the party died down early as our 80-year-old lovebirds needed their beauty rest before their big day tomorrow. I thought more about Max and Hannah and before I fell asleep, I couldn't help wondering why Max was so agitated with me knowing about him and Hannah.
Saturday morning was glorious! The sun smiled on Gram and Gimpy as they said their vows, and the wedding breakfast got underway. We had more of an American wedding breakfast with lots of traditional English food items as well. We had biscuit cakes, scones, English pancakes, croque monsieurs, bread puddings, as well as frittatas, eggs benedict, and an omelet station. About 100 family members, friends and law associates attended the celebration.
"Hullo Jane. It's nice to see you again." Sea-foam goddess looked regal in her garden-cum-knock'em-dead dress, and matching hat. "Your grandmother and Roland are divine together."
"Yep. Divine…that's them." What a stupid answer! "Has Donovan convinced you to join our firm?"
She gave a hearty laugh. "Yes. Donovan was convincing enough…I believe I'll join the firm for the time being."
Yeah, slut! I'm sure Donovan convinced you plenty.
 "There you are," Donovan called out to Kate. "The partners would like to speak with you. They're over with Roland right now."
"If you'll excuse me?"
I watched Kate walk away from us and was at a loss for words. How would I handle watching the two sex-gods working together?
"So Gimpy told me it was your job to bring Kate into our firm. I see you've succeeded."
"I guess you can say that."
"What's the story between you and this woman? You seem awfully chummy with someone who appeared out of nowhere. I don't think I've ever heard you or Jake talk about her."
Donovan smiled. I don't know how I didn't notice till this moment, but Donovan came dressed to the nine. He looked…dear God…he looked dazzling, delicious, debonair, James Bond-like, David Beckham at Wills and Kate's wedding-like, OMG-like! He had on the dark suit with a tail, a cream-colored ascot cravat with a pin in the middle, a dark colored brocade vest, and even a top hat.
"Who the hell dresses you every morning?" I blurted out.
Donovan smiled again. This was a smile that could make us all forget our spouses and significant others.
"Why…you applying for the job? I promise not to be too demanding if you choose to fill in as my valet."
"Shut up," I laughed. "I can't get over how good you look." What a stupid thing to say to a man.
"Why thank you Lady Jane. You look just as delicious," he flirted. How'd he know I thought he looked yummy?
"Should you be saying stuff like this to me? If my boyfriend doesn't kick your ass already, it may be Sea-foam who'll finish the job."
He gave me a confused look. "Who or what is Sea-foam? Never mind…I don't want to know. You asked about Kate? If your boyfriend will allow you to sit with me, I'll tell you about her."
Luckily, Max was occupied dancing with Ellie and James, so I freely plopped myself down looking forward to hearing about the goddess.
"Kate and I've been together, on and off, for about ten years."
What the hell? Why didn't I know this?"
 "We started seeing each other my junior year in undergrad, and by the end of my senior year, I'd practically moved in with her and had asked her to marry me."
What the HELL?? Where was I during all this?
 "What'd she say when you asked her to marry you?"
"She laughed at me and told me to finish law school, then get a job."
I didn't know how to respond to that comment.
"Kate was in her early 30s at the time, and on the fast track to success and stardom in the hedge fund world. She didn't need a strapping young buck holding her back. So we broke up, I went to law school, got a job, and we've been picking up where we left off ever since."
"In the young buck department?"
"Funny! I love your sense of humor, Jane."
"So she's back to pick up where you left off again? Are you so in love with her that you drop everything and anyone whenever she's back in town?"
He raised one eyebrow at me and my accusation. "She came back to ask me to marry her, if you must know, my curious Jane."
WHAT THE HELL???
 "I see I've finally shocked you into silence."
"You gonna marry her?"
He shook his head no. My body shook in relief!
"I don't love her anymore, though the attraction is still there. Maybe what I felt for her back in college was a young buck's fascination, adulation, obsession. I don't know if it was love. Plus, there's somebody holding me back from wanting to explore anything with anyone new." My body now shook in expectation and fear. "I know you're with another man. I'm not going to take what's not mine. But I can't help wonder what it would be like to be with you…to laugh with you…to love with you…. A chance with you is what's holding me back from moving on…. There's my confession for the day. And now, I better get out of your boyfriend's seat."
Waltz…Tango…Foxtrot…!