Relationship Reasons Teaser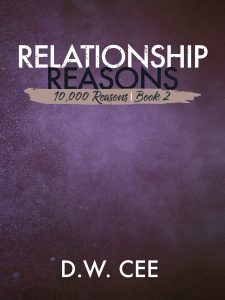 Trust me when I say, you're going to need this teaser as soon as you devour Unknown Reasons.
How do you get one, you ask? Send me a screenshot of your review of Unknown Reasons on iBooks, Amazon Kindle, Goodreads, Nook, or Smashwords and I'll send you a good-length teaser. Deal? Deal!
When you receive your pre-ordered copy tonight, holler via FB, email to dw@dwcee.com, or shout out a tweet. I can't wait for you to read part one of Xander and Jenna's journey.