Relationship Reasons is HERE!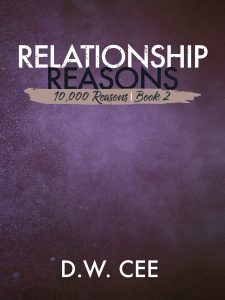 Last you left Jenna and Xander, she was running away from him. Now that he's caught her, can he keep her?
The long-awaited (a whole seven days 🙂 ) Book 2 is here. Get your copies now! iBooks, Nook, Kindle US, Kindle UK, Smashwords
Send me a screenshot of your published review, whether on iBooks, Nook, Amazon, Smashwords, or Goodreads, and I'll send you a (short) teaser. After the end of Relationship Reasons, you're going to need a teaser. Trust me.