One more (mini) announcement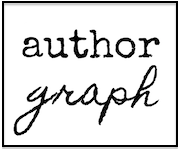 Thank you all for your enthusiasm for Authorgraphs. Fortunately and unfortunately, I have been inundated with requests and haven't been able to do much other than answer them in the most sincere way, all day. I've done my best to give personal greetings to you all, but when each person asks for an autograph x 9, it's impossible to get any other work done around the house or business.
For now, starting today, I will only accept one request per Reider. If you've already received autographs from me, you're golden. The rest of you ladies patiently waiting, email me at dw@dwcee.com and let me know which book you'd like for me to sign. If I don't hear from you by the end of today (Friday), I will automatically sign Emily's Story.
I apologize for not thinking this through sooner. Have a great weekend!