Nick & Bee Vol. 2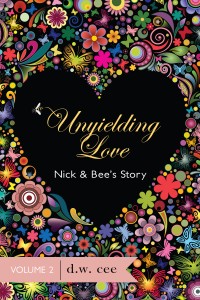 Happy Monday!
I thought you iBook Reiders would like to know that I've uploaded Nick & Bee Vol. 2 to iBooks! Pre-order begins tomorrow, June 24, 2014. Book publication is set for July 29, 2014, but it could be sooner. It all depends on several factors I'm sure you don't want to know. (If you're really curious, email me and I'll give you the spiel.) Nook and Kindle do not allow for pre-orders so I'll let you know when you can purchase for your e-readers.
Not only will there be an epilogue to Vol. 2, but the first chapter of Max & Jane's Wedding will also be added. At some point, I'll release the first chapter to everyone, but for now, it'll be an exclusive for those who purchase the book.
Since it is a Monday, and Monday is far away from Thursday, here's a teaser to tie you over. If you haven't read today's blog, I suggest you read it first.
July 26 NICK: Questioning Heart (teaser)
"That's where this gets complicated." Bee sighed. "I still have some money I could use to buy this home with you. But, I don't know if we should buy a home without thinking through the ramification of what would happen if we broke up."