Ni hao!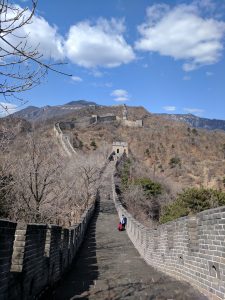 Hi Ladies! How have you been? As you can see from the pictures, I've been to the other side of the world and back.
Last week, my family and I traveled to Beijing, Xi'an, and Shanghai for spring break. What an amazing time it was for all of us. It was our first time in China and the sites we visited were incredible. Because of the great firewall of China, I wasn't able to access social media so I'm posting after the trip.
Up until now, we'd been so used to traveling to countries where they spoke English, it was difficult getting used to a country that spoke hardly any English. We spent four nights in Beijing, visiting all the famous monuments as well as the Mutianyu portion of the Great Wall of China. If you look this up on YouTube, you'll see that visitors can take a cable car up to the wall, then toboggan down. The toboggan was probably the highlight of our stay in Beijing.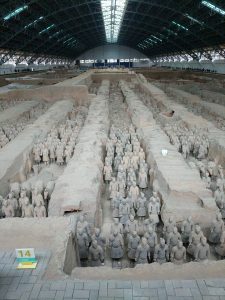 On the fifth day, we hopped on a bullet train and rode six hours to the city of Xi'an. This was technically a "pit stop" for us and not on the original itinerary. When the kids asked to see the Terracotta Warriors, I was reluctant to go six hours out of our way, but decided why not? I didn't know if we'd ever get back to China. I'm so glad we went. For me, the Terracotta Warriors were the highlight of our trip. I was stunned by the thousands of statues all lined up for battle. Each statue was unique and the details on them were incredibly precise. I was in awe! Even after visiting all the other parts of the museum, I had to go back and see the statues one last time before leaving.
Also in Xi'an, we biked around their ancient city wall and ate at the Muslim Quarter, twice. This city was an unexpected surprise and one I'd highly recommend if you ever find yourself in China. We stayed here two nights and enjoyed every minute.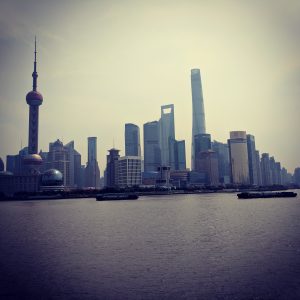 Next, we hopped on a bullet train for six hours again and found ourselves in Shanghai. I had no expectations of this city and I was shocked! Shanghai was Paris, Tokyo, and NYC all rolled into one. I couldn't believe I was in a communist country with all the glitz and glamour. We only spent one night here and regretted the short stay. This will be a city I must revisit.
All in all, we had a phenomenal time and now, we are back to reality. Kids are back in school, we are back to work, and I need to get back to writing. There hasn't been much progress to the latest book since we last spoke.
Before I sign off, I have an idea I want to roll by you ladies. Since there will not be another blog for a little while, I wondered what you thought about me re-publishing Max & Jane's blogs? It would be fun to revisit, but I'm a little hesitant only because I may have to randomly cut it off when a new blog appears. What do you think? Shall we revisit our friends, Max & Jane? I'd like to hear what you think.