News: New & (Sorta) Old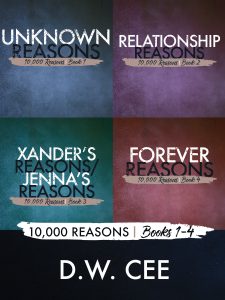 10,000 Reasons has been bundled and it's free, sorta…
I've decided to try the Kindle Unlimited route with this book and see where that might take me as book sales have plummeted since KU's inception. I hear all kinds of horrific stories about KU, but I decided to try it with this bundle. If you subscribe to KU, then the book is a free read. PLEASE DOWNLOAD and read all you like, as many times as you like. I get paid like $.005 cents per page that you read. (Sorta nutty how little I'll get paid, huh?) If you don't have KU, you can buy all four books for $5.99 rather than $2.99 each.
While the bundle is listed with KU, it will not be on sale anywhere else, as the rules state. For those of you who use iBooks, Nook, or Smashwords, you will have to wait a few months until I finish my contract with Amazon. Along with Delaney and Donovan's, Xander and Jenna are my favorite.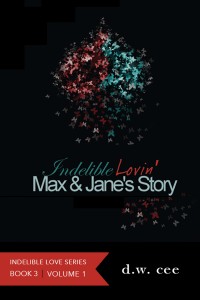 For the (sorta) old news, Max and Jane are back! No, it's not a new story. I decided to revisit GEM and her man's blogs until I create a new blog. I've been on a self-imposed writing hiatus of late; I haven't had the desire to write–crazy enough! After publishing 20+ books in a few years, I decided to explore other interests while writing my latest book when time permits. However, I miss the interaction with my Reiders. In the interim, I decided to re-publish a fan-favorite blog.
Max & Jane's Story will be unedited, unchanged, and nothing new for you die-hard Reiders. Regardless, it'll be nice to "get to know" these lovable characters again. Because Amazon has been very strict about giving away a book that's for sale on Kindle, I'll be taking down each blog before the new one is published. Make sure to read them immediately and send in your comments. Also, we will stick to the same schedule of Monday and Thursday.
For now, we'll hang with Max & Jane. I'm reserving the right to switch blogs without notice if Elizabeth and John catch my fancy.
I wish you all a great weekend. See you Monday, again!