Look who (barely) made it onto iBooks main page!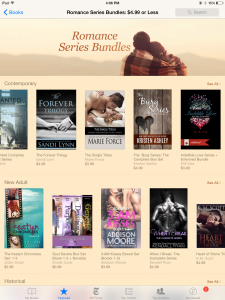 So…I'm at the very end of the iBooks "scroll," and next to a lot of naked bodies. I'm just happy to be on the main page.
Take advantage of these great deals soon. Offer expires next week.
P.S. Indelible Love Bundle is $3.99 at all e-retailers.