Last announcement, I promise.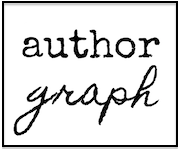 This will be my very last email on this topic, I promise!
When I started writing, I had no idea where this "career" would lead me – if anywhere at all. As an indie writer, you have no guidance. There are no sites that give you all the answers and I don't know if there's a Dummy's Guide to Indie Writing. A lot of what we do is trial and error. Authorgraph (for now) was an error on my part.
It appears as though I've offended some people and made it sound as if I thought your enthusiasm was a burden. If that is what you thought, I apologize. I've always believed in an open line of communication, and that was a big reason for giving away the blogs. I loved reading ALL your comments. Since there are no more blogs, I thought Authorgraph was a good way to keep in touch.
Let me state that I make NO money from this Authorgraph site, and it's absolutely free for you, Reiders.
I wanted to let you know that I will sign all the autographs you throw my way until midnight, PST. After that, I will shut down my account (and possibly revisit in the future.) Please understand, I cannot sign anything unless you sign up with Authorgraph, first. Please click on the picture above and the rest is fairly simple.
I would like to express how floored I am that you'd like an "autograph" from me. It's truly humbling, and I am grateful for all the outpouring of love.
Because I don't want to leave on a negative note…here's an MJ teaser for you!
(Two nights before the wedding, Jane talking)
I decided to interrupt Laney one last time as I joined her up on stage. "I just want to say, the minor confusion between me and Donovan was not as dramatic as recited tonight." So, I told a teeny-tiny lie.
"Since you're up here, why don't you stay to receive your gift?" Laney held my hand. "Every woman in this room joined me in presenting you with 'Something Blue,' my dear cousin."
One by one, each woman brought up a pair of blue shoes. High heels, slingbacks, espadrilles, flipflops, running shoes, and much, much more. They were all lined up for everyone to admire.
"No Cinderella would be complete without her other pair of shoes. Since I'm a big believer in this fairytale, and you're a big believer in shoes, I thought it only appropriate you receive every possible shoe in blue. Congratulations."