July Blog Titles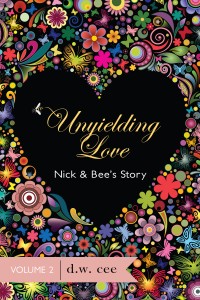 Normally, I do this on my Facebook page, but I thought since there are only two months of blogs left, I'd let you all know of July's blog titles. This morning's blog was probably not a complete surprise, considering the title, and yet the delivery of the proposal was most likely an eyebrow-raiser. In keeping with Nick's personality, he did what he does best – saying things as he sees it and feels it.
With so few blogs left, you'll have to wonder how he will redeem himself, if at all. You can guess to your heart's content with the titles of the next eight blogs.
July 3, 2014 NICK: Proposal ReprOver
July 7, 2014 BEE: Proposal TalkOver
July 10, 2014 NICK: Proposal DoOver
July 14, 2014 BEE: Proposal AllOver
July 17, 2014 NICK: Proposal TakeOver
July 21, 2014 BEE: Proposal DiscOver
July 24, 2014 NICK: Proposal ApprOver
July 28, 2014 BEE: Proposal MakeOver
July 31, 2014 NICK: Proposal HoldOver
As you can see, it's all about the proposal next month, but whether you can guess where this will go…? The titles may be as straight-forward as they appear, or there may be double, triple entendres lurking with every word. You won't know until you read the actual blog, and the story will make much more (fluid) sense when you read the book from cover to cover.
As you know, Nick and Bee Vol. 2 pre-order is happening on iBooks and I hope to have the book available for purchase for all e-retailers earlier than the 7/29/2014 release date. You'll know as soon as I know. Happy Monday!