John & Elizabeth Vol. 1 – DONE!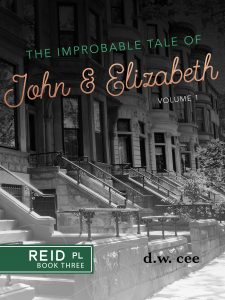 Vol. 1 is done and off to be edited. Pre-order your copy now! Book is will be released on Valentine's Day.
Amazon Kindle US
Amazon Kindle UK
iBooks
Smashwords
Nook (No pre-order available, but will release approximately 2/14.)
Have a wonderfully long weekend!