Indelible Love Series + Entwined bundle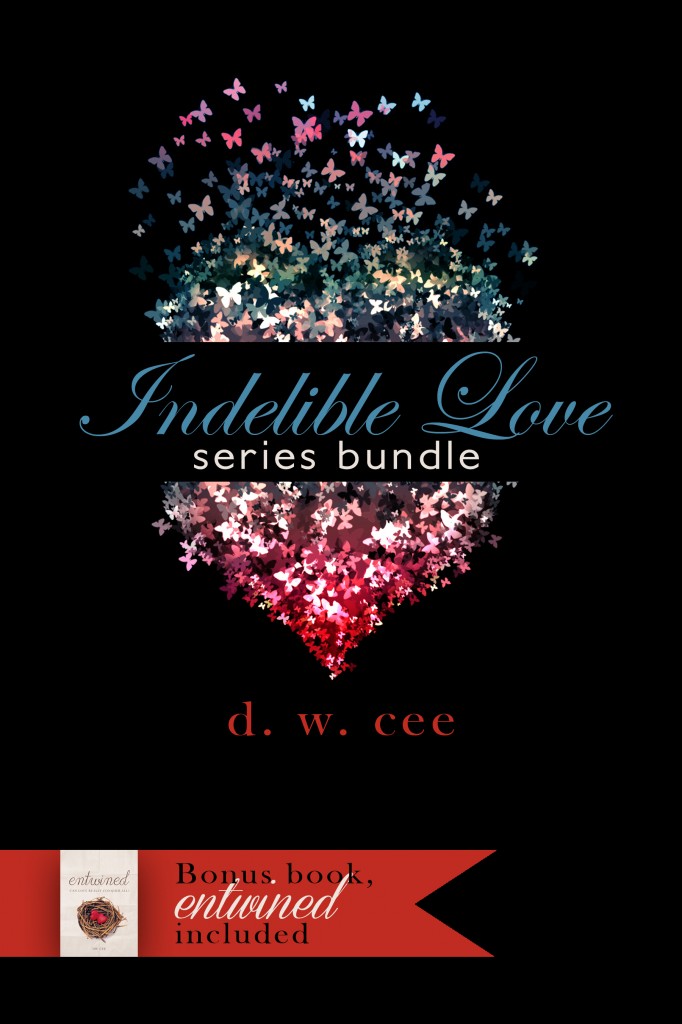 Indelible Love(s) + Entwined has been bundled up into one e-book! Obviously, you all have each copy, so this email is meant for you to pass on to your friends. This bundle contains Emily's Story, Jake's Story, Max & Jane's Story (vol.1&2), and Entwined. It has a new but familiar look. As usual, Amazon and Smashwords are the first e-retailers to list the book. I'll let you know when the others follow suit.
Have you all searched my website for Teaser #3? It's up, but you'll have to go looking, if you haven't already. You're going to be pleasantly surprised to find two characters in this teaser you probably never expected to see.
Many of you have asked about a signed copy of my books. I have boxes of books waiting to be signed, but I haven't had a chance to get PayPal working on my website. With all that's going on, it's a wonder I can get a hot meal on the table every night. I swear, I need a vacation! If any of you are going on one, send me pictures so I can live vicariously through you this time.