iBooks features Indelible Love Series + Entwined Bundle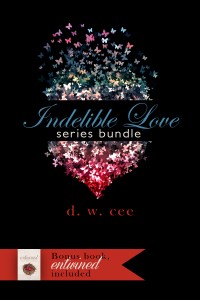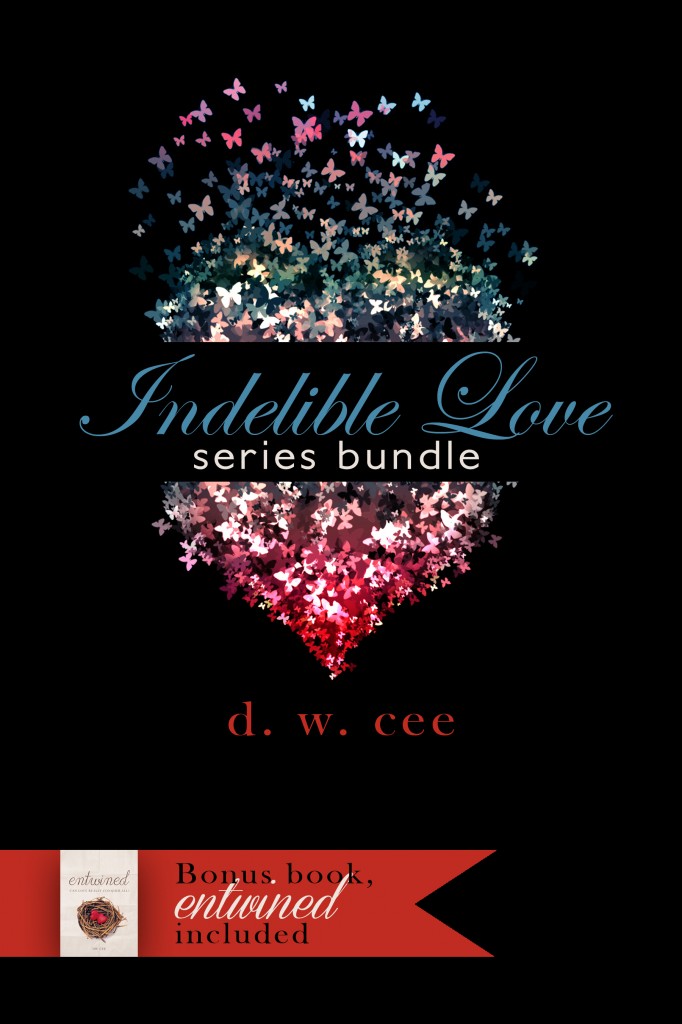 Hi Ladies!
I've been holding onto some seriously exciting news. I am so glad I can finally tell you all about it. Thanks to Mark Coker, founder of Smashwords, Indelible Love Series + Entwined Bundle is currently being featured in iBooks around the world. When you open up your iBookstore, there is a "Romance Series Bundles" link button where you can buy many books at a specially reduced price.
Indelible Love Series + Entwined Bundle is now on sale everywhere, iBooks, Amazon, Nook, & Smashwords, for $3.99. That's FIVE books for the price of one!!! Included in this package are Emily's Story, Jake's Story, Max & Jane's Story Vol. 1 & Vol. 2, and Entwined. If you've read all the Reid series but not Entwined, I highly encourage you to pick up that one. It's my most heart-wrenching novel.
I know most of you have all my books. I'm hoping you'll let all your friends know about this deal. The promotion will last until Dec. 11th. This could be the perfect Christmas gift for anyone who loves to read. Please pass on the good news and pick up a bundle or two, yourself, as there are over a hundred deals to choose from.
If you happen to purchase this bundle set, whether for yourself or for a friend, please send me a screenshot of your order and reply to this email. This gift is only for you. I'd love to say thank you by sending you a compilation of all the Reid "extras" I've written the last couple of years. For those of you who don't have a physical version of Jake's Story, there is a continuation of their wedding night not included in the e-version. There's also "Donovan and Delaney's Valentine's Day" by Delaney Taylor, "Mother's Day" by Jake Reid, "The Taylors' First Christmas," by Delaney Taylor (can you tell who my favorite characters are) and a Reid Christmas special I am currently writing that is completely new. I will package these extras in a book format and send it to you close to Christmas time.
Thank you for being a Reider! I hope you'll spread this fabulous news for me.