Hello!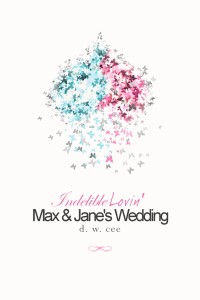 Hi All.
I hope your summer is going well and you've been enjoying the blogs. Our household is in a bit of a flux as my son is off to high school this year, my daughter will go away for three weeks (again), and we need to sell our home and buy a new home to move closer to the high school. As usual, we have a plethora of golf tournaments, softball, camps, and hopefully a vacation sometime this summer, though the latter appears impossible. I don't understand how summer could be ten weeks long, but we only have one short week where majority (3 out of 4) of us are in town and not busy. Is this normal? Hubby and I are thinking perhaps another trip without the kids are in order.
Now that my personal info is updated, I wanted to inform you of my writings. As I mentioned on my FB page yesterday, I've finished writing Nick & Bee's blog. The blog ends at the end of August and the book will be out in about a month. Between rereads, edits, and formatting, it takes about that long. You will receive a notice when the book is on the e-shelf. Just a note, there is an epilogue in the book that will NOT be published as part of NB's blog on my website. Why, you ask? Since this story was given away for free, I feel the need to thank those who generously purchase the book, when it's clearly not necessary. It's my way of thanking those of you who support what I do. For those of you who don't purchase the book, the story will end with the last blog. The epilogue will be a detailed account of the last part of the storyline.
What's next for the Reids? I'm back to writing Max & Jane's Wedding and I thought I'd reintroduce their story by sending you an unedited copy of the first chapter. I don't know when this will be, but when I email you this extra, I'll only email it once. Please make sure you are subscribed to my website and please make sure your inbox will not spam me. I will take the email list WordPress sends me and send out this nice teaser to whet your appetites for the book.
I think this is all for now. For those of you not on my FB page, I highly encourage you to join. That's where all the teasers, latest updates, and random notes are placed. Have a great rest of the week and weekend!