Happy Valentine's Day!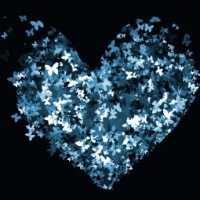 I went searching for a heart image to represent Valentine's Day and I thought, "DUH!" practically every one of my covers has a heart. Rather than the typical red heart, I thought I'd give you Jake's blue heart.
I wish you ladies a very HAPPY Valentine's Day. To make this day even better, chapters 3 are all up in the Soon-to-be-Reids section of my website. Book is coming out soon. Get your pre-order in for iBooks and be the first one to read Marni, Ben & Noah's story.
Enjoy!