Greetings from Chichen Itza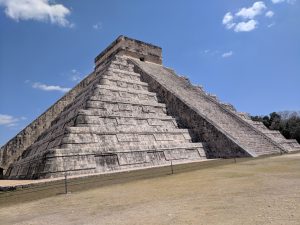 I think I've told you that our family has been on a quest to see the Wonders of the World? According to UNESCO, there are seven new wonders, plus one existing wonder from the Ancient world. With this trip, we've checked off Wonder #5 plus three delicious days in Mexico City.
John & Els' Story comes back on Monday. Vol. 2 is up soon. Have a fabulous rest of the week.