Greetings from Amsterdam!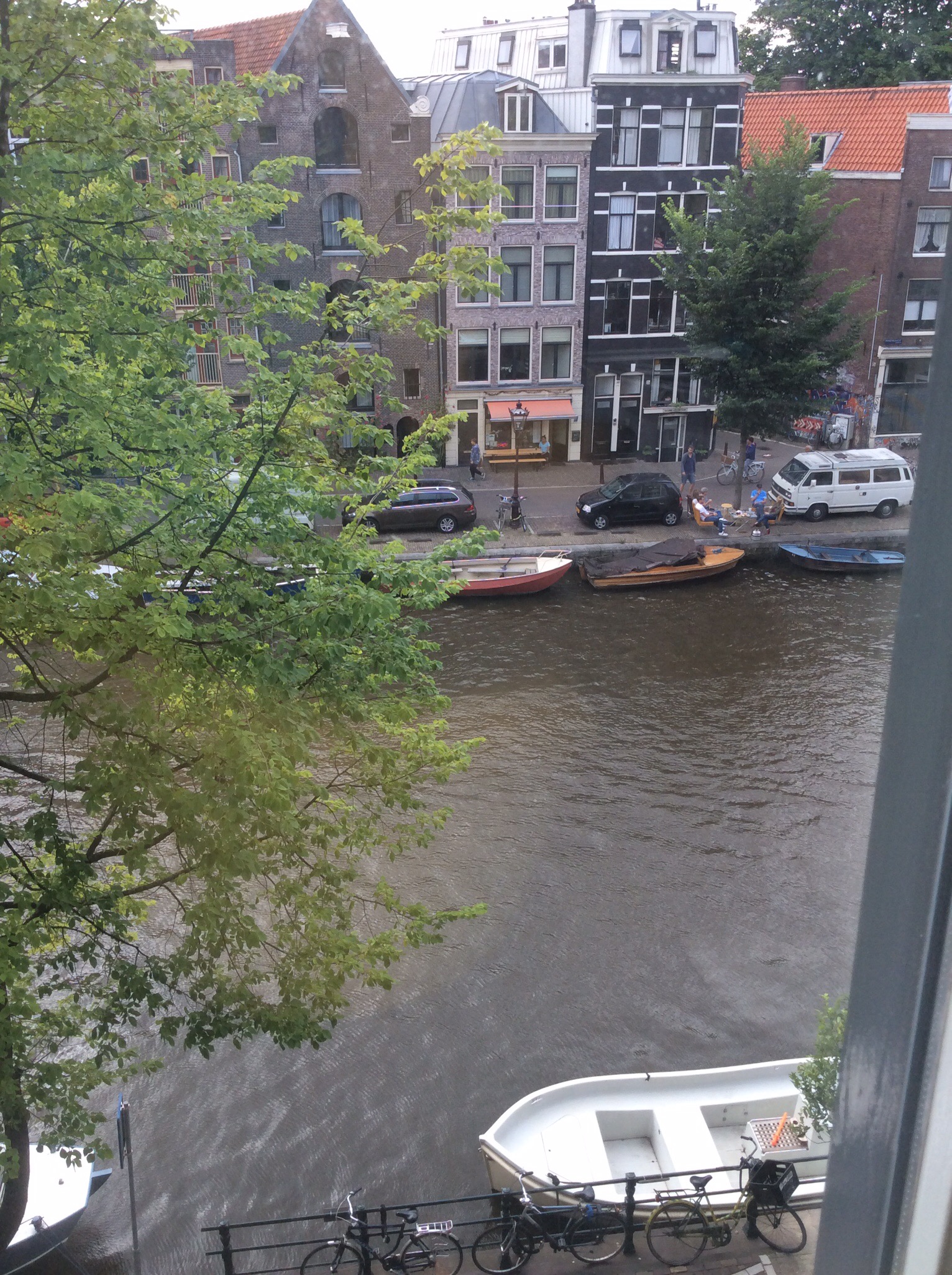 My family and I have been from Istanbul to Athens, (to a small island off Athens), to Brussels-Bruges-Gent in Belgium, and now we are in Amsterdam. This is a picture from my hotel. If you've been following me on FB, you've seen all my pictures and comments. You'll know that this is my happy place and the place I envisioned when Laney Reid first got to her grandfather's apartment on the canal.
There's a teaser from Indelible Memories – Estelle's Story for you on my FB page. I wrote it (and a little more) on the plane ride to Istanbul. It's a first draft, filled with errors that I don't quite have the energy or time to edit immediately. Hope you enjoy!