Forever Reasons Published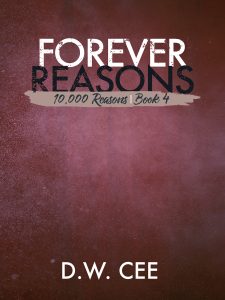 Book 4 of 10,000 Reasons is here!
Finish the series, or start from Book 1 and go straight through.
I'd love to hear what you think of this final chapter, as well as the entire series. As always, a review is most appreciated.
Get the book now!
iBooks
Kindle US
Kindle UK
Smashwords
Nook (not yet available as of blog posting)