Chloe: Revisiting History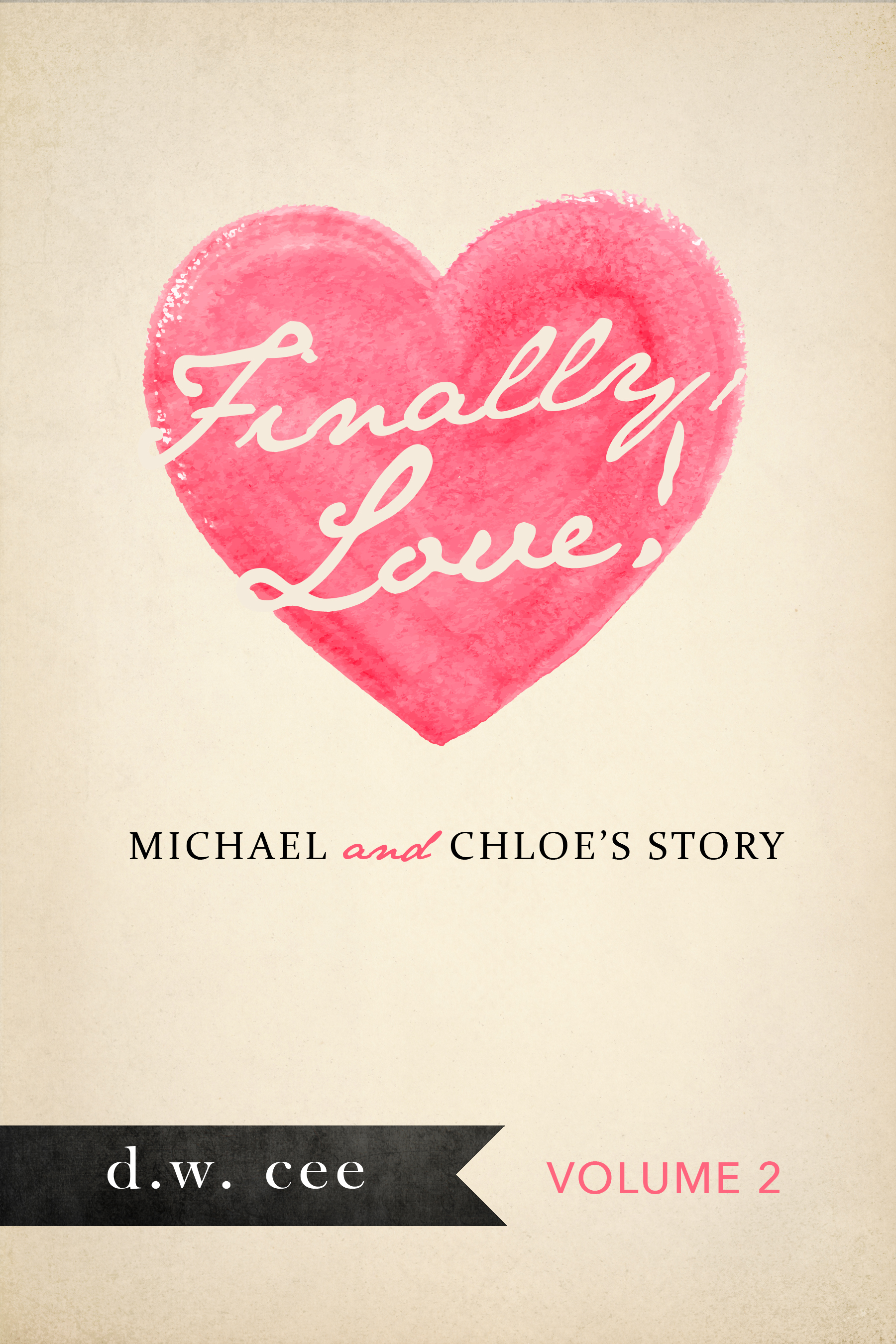 Chloe! Please! Stop running away from me. I need to talk to you about Grandfather. It's urgent.
I had no choice but to return Michael's call when I heard this message. The last time I sat and had a deep and pleasant conversation with my friend was back in New York at that grubby pizza joint. Today was close to ten years past and sadly, neither of us took the time to continue our friendship.
A lot had happened in the past ten years. I guess if I were counting days, it was more like a little over nine years. Regardless, Michael and I had a lot to talk about.
"Chloe!" The relief was palpable even from my end of the earpiece. "Where have you been?" He started with an annoyed tone, but quickly changed his tune. "How are you, Chlo-No? It's been too long. Haven't you missed me?" What the hell to say. "Where are you, Friend?"
Why was he being so sweet? After being separated for this long, I didn't think I'd feel anything for Michael. But, here we were again—or better stated, here I was again. Somehow, there was an automatic timer on my Michael-switch. Whenever he turned on the emotion, I followed his lead.
"I'm in Paris, staying at Grandfather's apartment."
"I'm hopping on the next train into Gare du Nord. I assume you won't run away again?" I didn't mean to sigh aloud. Judging by the chuckle on the other end, I guess he heard me. "See you soon Chlo-No."
I hung up without a reply.
I wished I had a job to escape to right now. I wished I didn't have to face the music with Michael. As the past years had not been good for our friendship, they had been over-the-top blessed for my career. Once I felt Grandpa Harry was settled, I jumped into my life as Pierre's apprentice with gusto. We initially started with one wedding a month. Then we took on two weddings a month and eventually, I graduated to a wedding a weekend. Around three years in, I went from apprentice to full-fledged owner of my own business. I paid a handsome royalty to Pierre, but it was worth every pound.
Pierre's business was a well-oiled machine and he was always available to answer any questions or help when I was in a bind. He had become like another duke in my life. I had been blessed with mentors all my life. For that, I was truly grateful.
This past year, I chose to slow down my business. Staying in posh hotels got tiresome and weddings did not produce the same kind of happiness as I got older. I missed home, the comforts of my own bed, and I missed having people in my life. Long gone was the excitement of being surrounded by gushing bridal parties and sycophantic followers. While rushing to become the premiere wedding planner, I'd lost everyone who meant something to me. Of course my biological family and I never left each other for too long, but with the rest of my "family"…ugh! What a mess I'd created.
How had I gotten myself into this lonely rut? Greed, hunger, a need to escape—all three contributed to my workaholism. My insane schedule looked something like this: Mondays were my "office" days. Whether I was home in London or on location at possible future venues, I always reserved this day for clients—whether prospective or current. Many times, I was scouting locations on this day in other cities and countries.
Tuesdays I reserved for finishing what wasn't done on Monday, and for focusing on the upcoming weekend's wedding. I'd email all the vendors, reconfirm times, dates, locations, and get in touch with the bride. Usually, I tried to stay away for as long as possible, before getting sucked into the bride's vortex. Once in, there was no escaping.
By Wednesday, I was on site. Why so early, you ask? Because I learned that high-end, sky-is-the-limit wedding parties started early. Some had parties all week, but most started usually on a Thursday and ended with Sunday brunch. Usually, I stopped sleeping at night around this time and I was on-call until Sunday late afternoon.
Thursday brought the entire wedding party, family, and close friends. Earlier in my career, I saw to every activity from this point until the post-wedding brunch. Now, having a little extra money, I hired people to take care of everything that didn't happen on the wedding day.
Friday, of course, was the rehearsal and gigantic rehearsal dinner. When the evening began, there'd be about twenty people in attendance. When the free food and booze happened, the number grew three-fold.
Saturday was the main event. I tried to evoke a unique and precious memory for each bride and groom. Not duplicating anything I'd done in the past, unless requested by the bride, wasn't an easy feat—but I reveled in the challenge. To see the euphoria on the couple's faces brought mixed feelings of joy and sadness for me. I loved being a part of the happily-ever-after. But I also hated the loneliness that followed, knowing this was someone else's happily-ever-after—never my own.
By the end of Sunday, I hopped on a plane and came back to my empty flat. After permitting myself a quick downtime, I was onto my next wedding.
This was how I'd lived my life for the past many years. For a bright woman, I wasn't too smart.
Meet me at Le Jules Verne at 2:00pm. I just arrived. See you there. This was the text Michael sent.
I got up to greet my past, trying to tamp down my hope for a future.