Another chapter of MJ's Wedding for ya?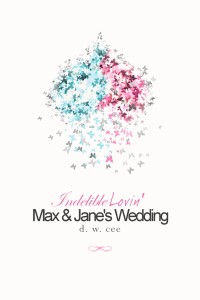 MJ's Wedding is coming along beautifully and it looks like I will pull up the release date once again. I don't have an exact date, yet, but it'll be sooner than Oct. 19th.
With such good news, I thought I might share another part of this book with you. I've release chapters 1 & 2 to those of you who've sent me a screenshot of your pre-ordered status. Send me another picture of your PRE-ORDERED status and I will send you chapter 3!
Here are the rules:
1. All screenshots must show the book as PRE-ORDERED. I cannot take accept any other picture.
2. Send your screenshots to dw@dwcee.com (please do not leave pictures on my Facebook page).
3. This offer expires Saturday, 11:59pm (PST) 9/13/2014, no exceptions.
Haven't pre-ordered your book, yet? Here are the links: Amazon, iBooks