An update on my life – assuming you're interested…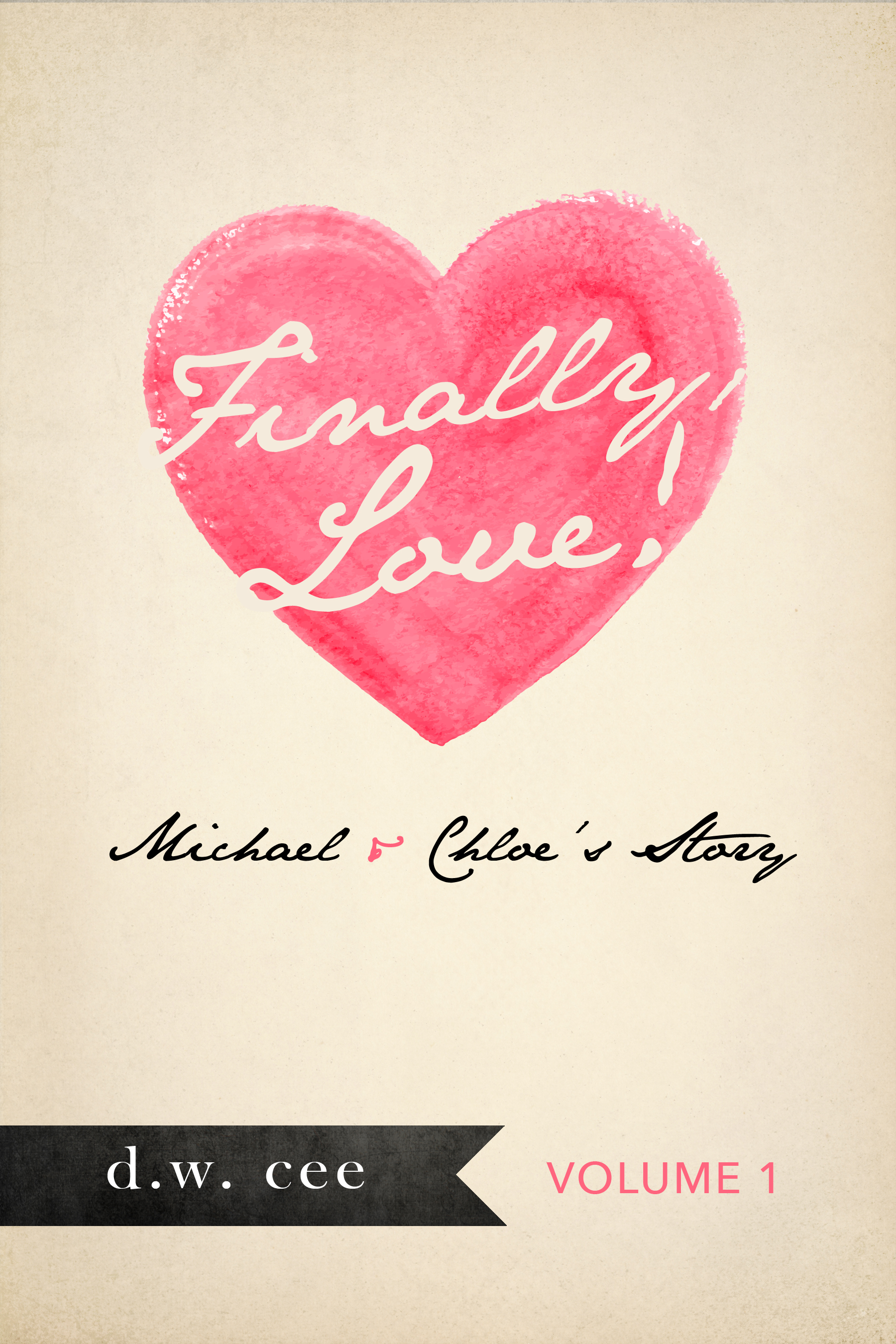 There's been a flurry of activities in my life these days. On the writing front, I'm completely done with Finally, Love! – Michael & Chloe's Story Vol. 1. I don't think any of you will be able to guess how this one ends. Original release date is 4/28/2015, but since it's done so early, I'm considering releasing the story earlier. I'd release it today, but the problem lies with those who purchase vs. those who don't. I'd like to keep everyone on a relatively similar pace. The blogs in Vol. 1 are written up to June 18 and releasing today gives it too much of a gap. BUT, I am also eager to give you what I have. I dunno! Those of you who pre-ordered Vol. 1 through iBooks and those of you who will purchase via Kindle, Nook, and Smashwords can comment sweet-nothings to me and try and convince me to release it earlier. OR!!! If you all will purchase a copy of the book, I can release the book today and start Vol. 2 next week. 😉
Perfect Harmony finally received its own Word doc. today. I've written all of 870 words, which might make up about 3-4 pages on your e-reader. I can tell you the title of the first chapter is "Will You Marry Me" ~Jason Derulo and Ben starts the unfolding with a flashback to when he PROPOSED to Marni before she left for college! Whelp. Now you know all the deets to the 870 words. 🙂 I told my FB followers earlier today that while writing, I actually forgot Noah's name. I had to open up Unfinished Melody to look up his section in order to "recover" his name. I felt like a mother who couldn't remember her third child's name. Shame! Shame! Shame!
Speaking of child, we had a bit of a scare with our daughter two days before spring break. She had been complaining of a headache and woke up early one morning crying because of the pain. I took her to ER and it turned out she was severely anemic. It was to a point where they considered doing a blood transfusion. After taking panels and panels of tests, the doctors still don't quite understand what's wrong with her. She's perfectly healthy, pitches in club softball, and does well in school. Everything points to healthy, but her blood/iron level is very low. We've started iron supplements and will go back to testing again in a month. We are praying that her iron level will go up and all will be resolved. On a humorous note, because of her medical scare, we had to cancel our trip to Cabo San Lucas. Since that decision was made, we've lovingly started calling her, "The Grinch Who Stole Cabo."
Back to books – I've also written a little of the Reid surprise story. What I can tell you about this book is that there will be more than one speaker. In fact, there will be at least one representative from each couple. You want to know who opens the story? Of course you do! It's Harry Bennington!!! Anyhoo, I can't tell you any more than that. This one will be a sweet surprise.
As if my head isn't confused enough, there's another story calling out to me. It popped into my head one morning and I've been having a good time writing this one. That's why I got a late start on Perfect Harmony. This one is darker than my usual creations. I'll see if I can keep it up with all the other books I've committed to for 2015.
I think I've said enough! Since you made it all the way down here, I'll add a teaser to thank you for listening.
Chloe: Avoiding Friends
Jake and Emily didn't know how to respond to my off comment. In so many words, I told them everything! Essentially, these people were no different from strangers and I told them what happened with Brendan and Michael yesterday. If that wasn't bad enough, I gave them the abridged version of my "relationship" with Michael since birth, and my "relationship" with Brendan since the day after Michael left me at Heathrow for Laney Reid.
When I was done, Jake handed me his latte. "I think you need this more than I do."
(YAY! Everyone's favorite Reid couple make their appearance. Bye for now.)