All the paperbacks are here!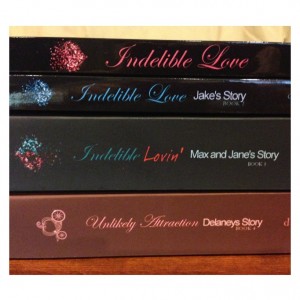 I received my copies of UA and MJ in the mail today which means, I am now able to order these paperback books. For those of you who have ordered already, I have a record, so no need to do anything. For those of you who would like to order an autographed copy, please place your orders soon. Because of the cost of the two larger books, I will only be ordering twenty of them. If you order soon, I will add you to my list. These books will also be available through Amazon and Barnes & Noble but those copies will not be autographed.
Autographed copies of Emily's Story and Jake's Story are still available through my Bookstore. Please remember that if you choose to buy a book through the other retailers, it will not be signed and there is no teaser.
Hope you are all enjoying Nick & Bee's blog. I wrote another one today while sitting in my daughter's orchestra performance (I gotta do what I gotta do…) and I had to stop because I wanted to cry. There's your teaser for the day.