A Slight Amendment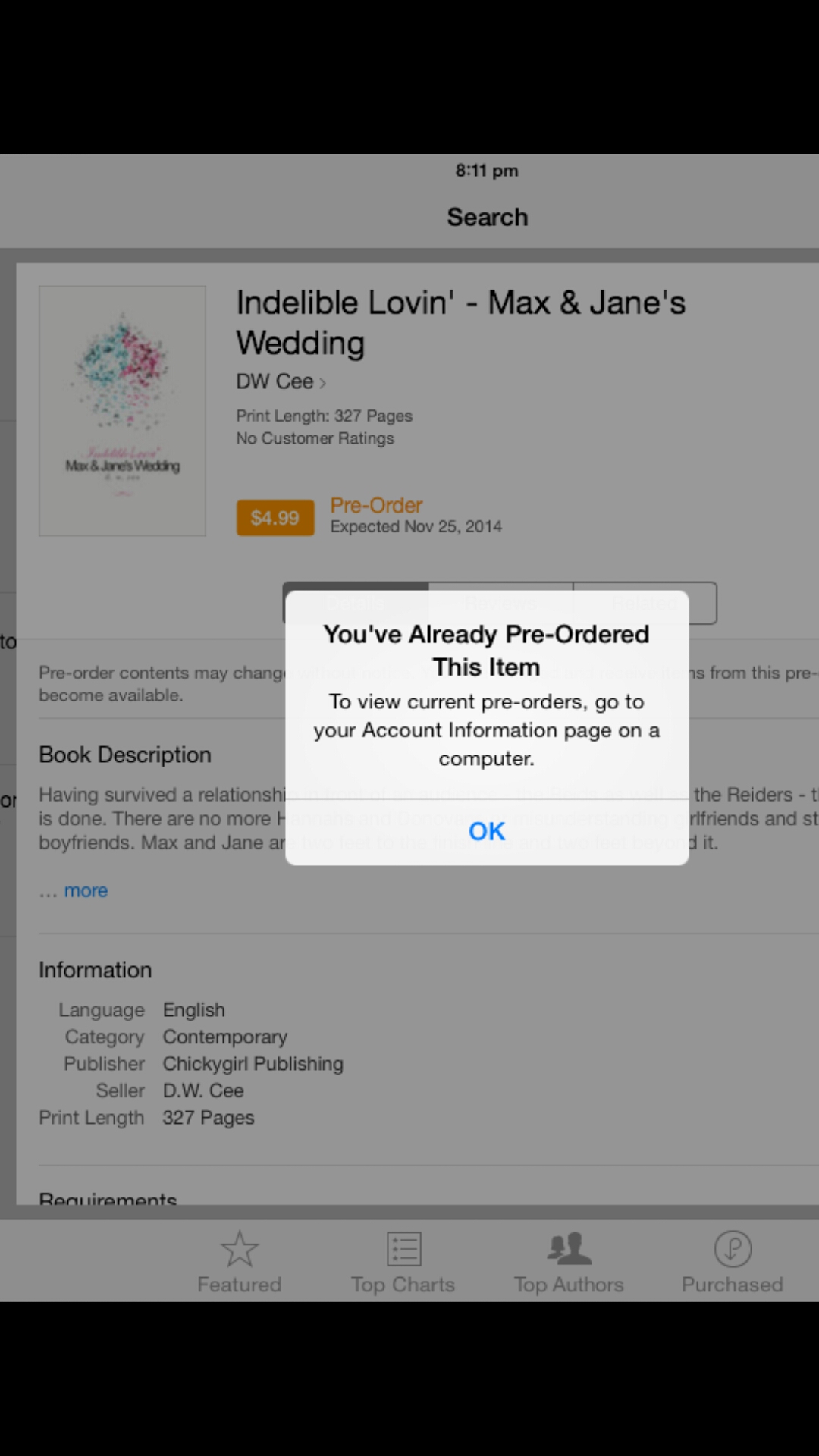 I forgot to mention a few things in my earlier email. The picture must be emailed to me at dw@dwcee.com. I cannot accept any Facebook posts because then I have to go chasing down emails.
Also, the picture must say PRE-ORDERED. I cannot accept any pictures that do NOT show that the book has been ordered. Please check your pictures before sending it to me.
This offer will last only until Monday July 21, 2014, so get your pre-ordered pictures in right away.
Thanks and have a great weekend.