A Really Happy Day!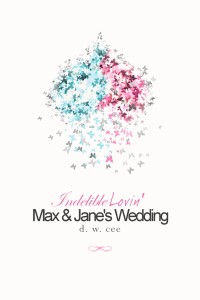 I have amazing news for everyone, especially Kindle Reiders.
First – I've pulled up the release date for MJ's Wedding from 11/25/2014 to 10/19/2014!
Second – Kindle has finally relented. They're allowing us indies to offer pre-orders!!! Here it is. Pre-order away and email me (dw@dwcee.com) your screenshots of the pre-ordered page. I'll send you chapters 1 & 2 of MJ's Wedding, like I did for iBooks Reiders. It MUST SPECIFY that the book has been PRE-ORDERED. Please check your screenshots before sending it to me. Give me a week or so to collect everyone's screenshots. I'll send out the chapters at the end of next week.
Happy Days! (Sorry, Nook Reiders. 🙁 )