A few more words on the new book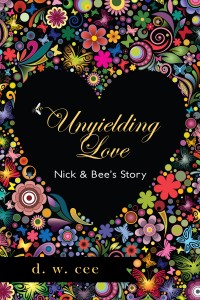 Hello Ladies!
I wanted to reiterate bits of information that was already emailed a few weeks ago concerning Unyielding Love – Nick & Bee's Story. Because we always have new Reiders among us, I have to repeat myself to make sure everyone is on the same page.
UL will release on April 4, 2014 on iBooks and hopefully for Kindle and Nook as well. iBooks is the only vendor allowing indie authors to do a pre-sale and thus, they are the only one with a specified release date. For the other e-retailers, I will upload the book and whenever they approve UL, is when it will go on sale. All dates should be within a day or two of one another.
As of April 1, 2014, Nick & Bee's blog will be on hiatus for two weeks. For those of you who purchase the book, you'll be able to read ALL of April. For those of you who'd like to wait for me, I will get you caught up with "real" time after I return from Europe. I would like to stress that UL is a compilation of all the blogs you have already read. It is NOT a new book. There will be two new prologue blogs in UL and the story will continue through April. Once I return, we will be back to our original schedule.
As always, feel free to email me (dw@dwcee.com) and ask questions. You can also pre-order UL at iBooks and guarantee yourself a 4/4 delivery date. I think with NPA, they delivered a day earlier. That's all, Ladies. See you in about ten hours with Nick's blog called Exodus. Uh-oh…is exodus a good thing or a bad thing???