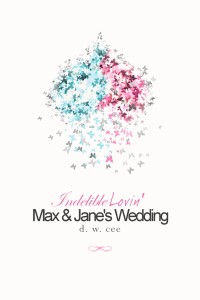 I have sent out the first chapter of Unfinished Melody as a thank you to those of you who wrote a review for MJ's Wedding. I can't say enough thank yous to all those who help build my "career."
I am writing to you today because there are two iBook reviewers whose email addresses I do not have. If you are Ella0510 or Cyn259, please send me your email address (dw@dwcee.com). I'd love to send you this gift. For the rest of you who've written a review, check your inbox.
Hopefully, I'll post a teaser here and there as the story progresses.
Have a great week!